Natural Medicine
I firmly believe that the human body has the ability to heal itself when given the right tools and support.
Naturopathic medicine takes a comprehensive approach to healthcare, aiming to treat the underlying cause of health problems, rather than just the symptoms, to promote sustained health.

Numerous studies have shown the effectiveness of naturopathic medicine in dealing with a wide range of health conditions.
Wellness Consultation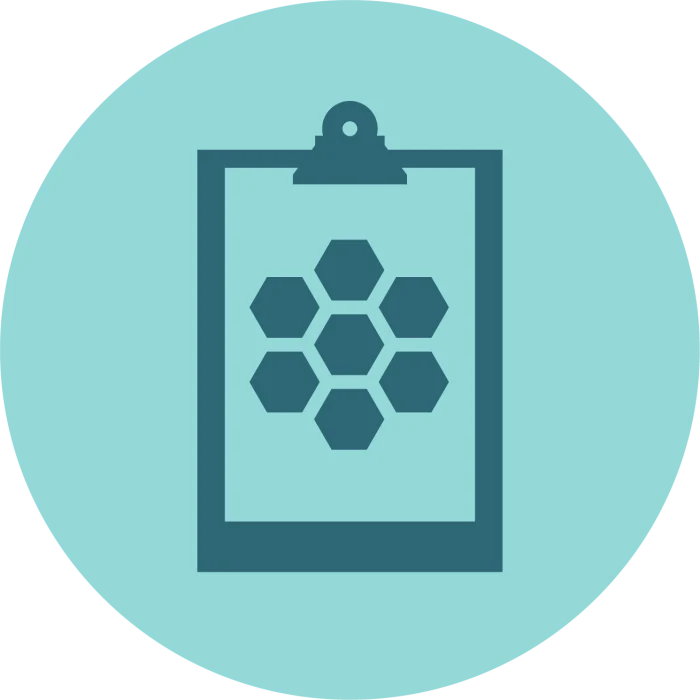 The standard package represents an introduction to natural healing. Including personalised supplement recommendation, nutritional guidance, and a tailored plan of action.
LEARN MORE
During the initial consultation, my priority is to establish a comfortable and trusting relationship, where you feel at ease sharing your health history with me. The more information you can provide about yourself and your health concerns, the better equipped I am to offer a thorough and effective course of treatment.
Together, we will discuss:
- Your health concerns
- Lifestyle habits
- Daily routine and stress levels
- Dietary habits
- Energy levels
- Health history
- Health goals
After the consultation: I will provide you with written instructions and supplement recommendations. I may also blend you a hand-crafted bespoke herbal medicine. The herbal medicine serves as a short-term remedy, stimulating the healing process and promoting a rapid improvement in your health.
Note: the cost of herbal medicine is not included in the consultation fee and will be an additional expense.
Wellness Consultation with Live Blood Analysis
The premium package covers a consultation with personalised supplement recommendations, food guidance, and detailed plan of action, with the added benefit of Live Blood Analysis.
LEARN MORE
What is Live Blood Analysis?
Is a modern technique that fundamentally analysis a small sample of blood under an extremely powerful microscope. The condition and quality of your red blood cells have a direct impact on your current and future health. Live blood analysis allows us to see your blood exactly as it behaves inside your body, presenting a clear picture of your health at a cellular level.
A few drops of blood are extracted from your finger tip using a sterile lancet. Your blood is then examined immediately under a very high powered microscope. The results are captured on camera, enabling you to view your live blood, still interacting and moving.

How does it Work?
Once the extracted blood is placed under the microscope, we are able to determine the quality of your red blood cells, the activity of your white blood cells, and whether there are bacteria, yeast, moulds or fungus present. Any parasites, vitamin deficiencies, heavy metals, organ stress, or imbalances will also be detected. Furthermore, you will gain a comprehensive understanding of how your health has been influenced buy your lifestyle throughout the years.
Note: the cost of herbal medicine is not included in the consultation fee and will be an additional expense.
Bodywork Consultation
This package is reserved for patients with skeletal-muscular problems, and typically involves a combination of Podo-Rhacidian Mobilisation, Cranical Sacral Therapy, and Kinesiology.
LEARN MORE
Bodywork consultations involve an holistic approach to physical health and well-being, focusing on the energy flow and balance within the body.
The Podo-Rhacidian Mobilisation (PRM), which refers to the spine of the foot, is a distinctive approach for treating the structural system within the Phytobiophysics methodology, focusing on both vertebral and craniosacral areas. Podo-Rhacidian Mobilisation is comprehensive therapeutic approach that promotes subtle yet very noticeable changes within the body. The primary focus of PRM is the structural axis of the body, including the spine, sacrum, cranium, and pelvis. All of which are interconnected and functional via nerve plexuses and meridians. By targeting the underlying imbalances, we can alleviate the musculoskeletal tension and improve alignment. Bodywork Consultation Benefits:
Podo-Rhacidian Mobilisation (PRM) in conjunction with Cranial Sacral Therapy and Kinesiology has a range of benefits that restore the body's natural self-healing mechanism.
These are common conditions we see it help:
- Muscle imbalances
- Chronic spinal pain
- Neck pain
- Headaches and migraines
- Limited mobility
- Sinus and tonsil problems
- Low energy levels
- Jaw problems
- Menstrual and menopausal issues
- Emotional and mental stress