What are the benefits of the Cayenne Herbal Formula?
 Historically, Cayenne was used in food to add heat and flavour, but was also very popular as a medicine dating back 9,000 years to Mexico. Here it was used to treat stomach upset, digestive disorders and to improve circulation.
Today, Cayenne is popular in supporting both digestive and circulatory health. Both of which can cause uncomfortable symptoms. When a persons digestive system is not in balance, symptoms such as bloating, acid reflux and/or constipation can occur. When a persons circulatory system is not in balance, symptoms such as numbness and tingling in the extremities, cold hands and feet and joint pain and muscle cramping can occur.
The Wellness Practitioner Cayenne Herbal Formula can be taken for short periods of time but is not suitable for under 18's. 
What is Cayenne Herbal Formula?
Cayenne Herbal Formula are capsules made with one powerful ingredient: cayenne pepper. Cayenne Pepper (also known as Cayenne annuum) is said to have originated from Cayenne in French Guiana but can now be found in India, East Africa, Mexico and even parts of America. Cayenne peppers are long (10-25 cm), and mostly red coloured in the shape of a pepper that grow hanging from the bush and do not grow upright.
Who could benefit from taking this Cayenne Herbal Formula?
People looking to naturally support digestion and/or improve circulatory health. The information provided on this Cayenne Herbal Formula is based on traditional use only.
NB: This product is not available to those under 18 years of age.
Regular price
Sale price
£16.99 GBP
Unit price
per
Sale
Sold out
Share
View full details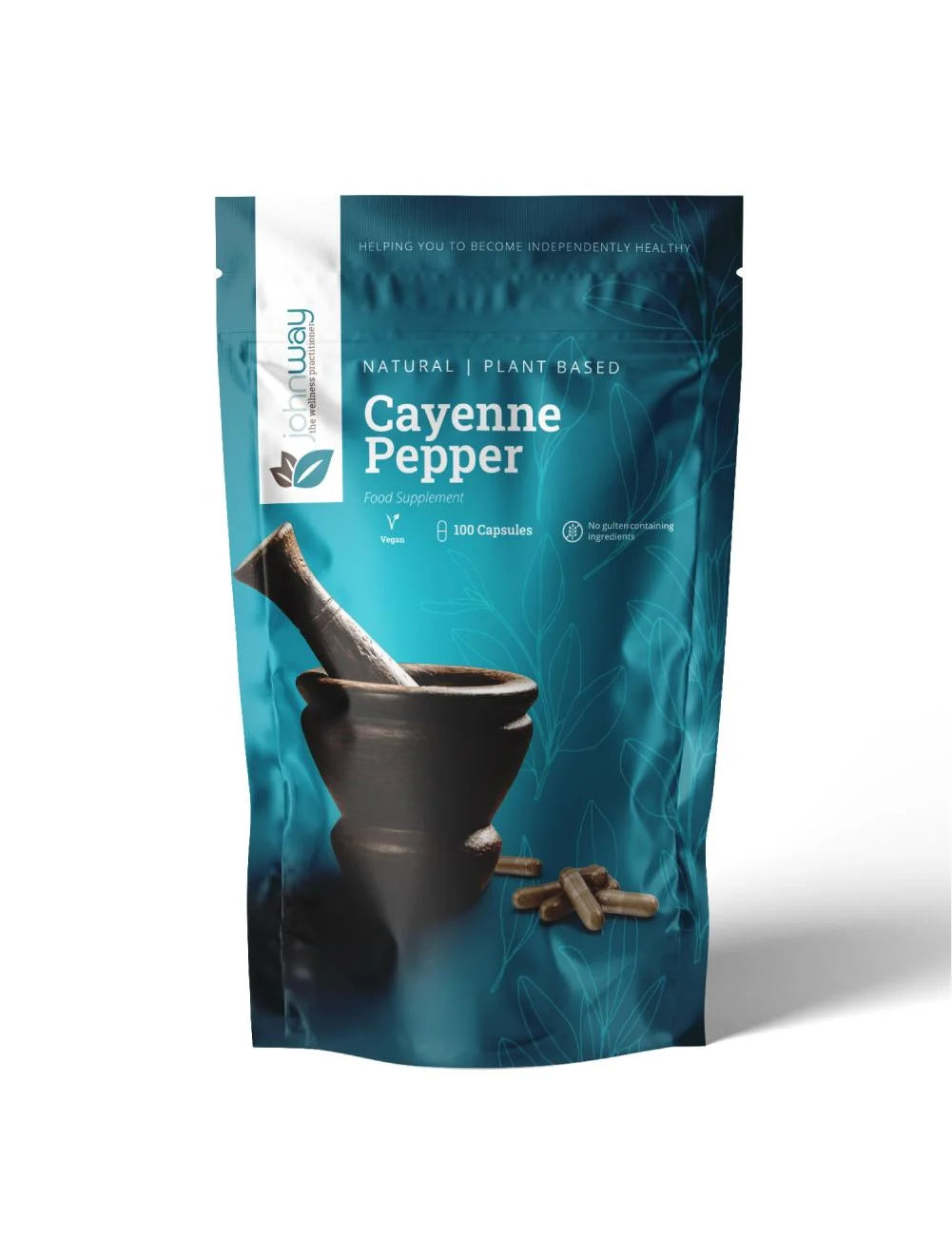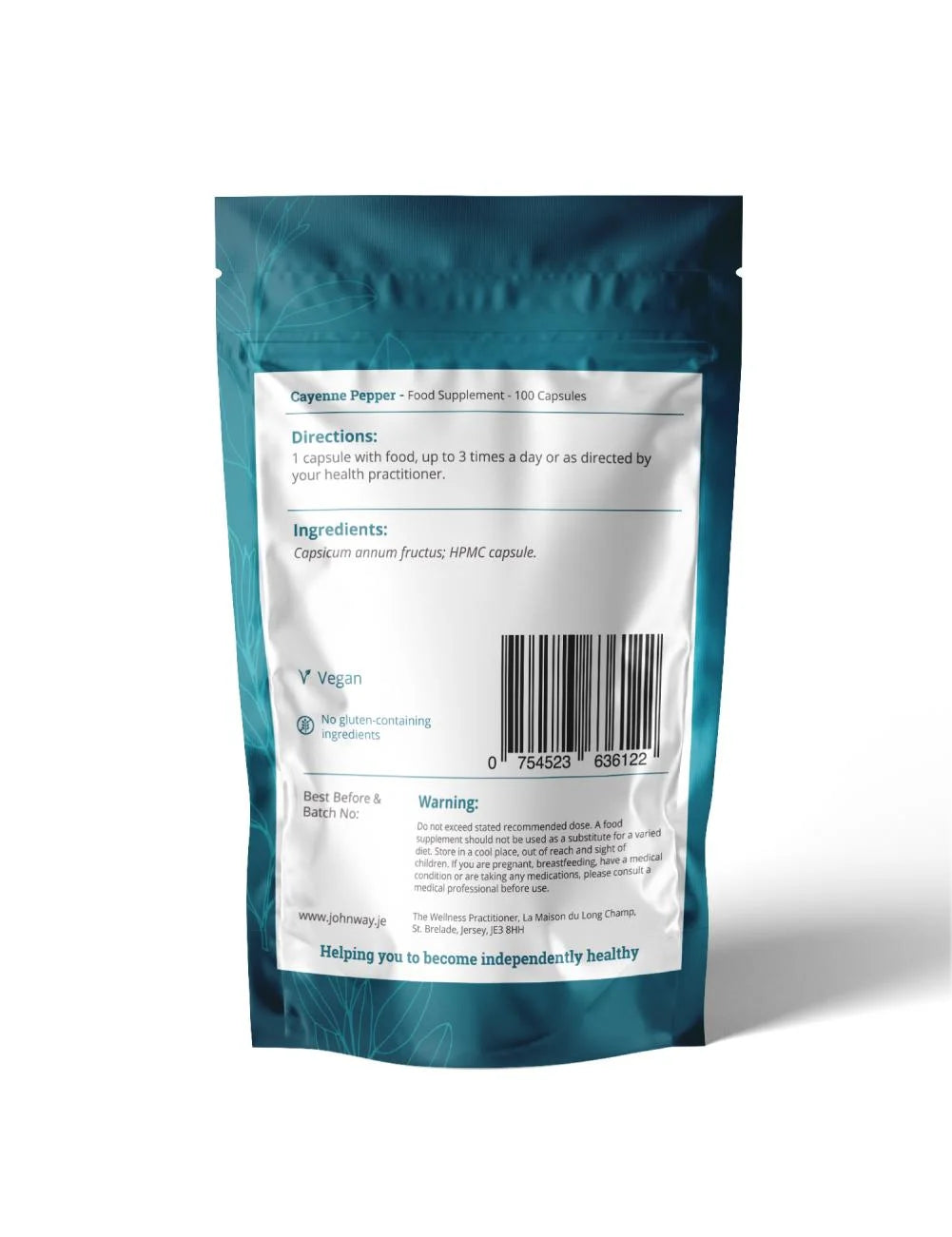 Capsicum annum fructus; HPMC capsules
Capsule with food , up to 3 times a day or as directed by health practitioner.
Do not exceed stated recommended dose. A food supplement should not be used as a substitute for a varied diet. Store in a cool place, out of reach and sight of children. If you are pregnant, breastfeeding, have a medical condition or are taking any other medication, please consult a medical professional before use.
We charge a flat fee of £5.00 deliver for orders under £100, anything over that postage is free. If you live in Jersey, you can opt for "click and collect" where once your order has been processed you can collect from our clinic in St. Brelade.