Relieve mild digestive symptoms and temporary loss of appetite naturally!
What are the benefits of Dandelion Root Tincture?
Historically, Dandelion root (also known as Bitterwort) was used to treat liver complaints. Native Americans would traditionally boil Dandelion in water and would drink it to treat kidney disease, digestive issues and skin problems. 
Today, Dandelion root herb is used to help relieve symptoms that occur from digestive disorders. The Wellness Practitioner Dandelion Root Tincture can be taken whenever digestive symptoms occur.
What is Dandelion Root?
Dandelion root is a herb that is part of the daisy family and is native to Europe commonly used as tea. This herb has a yellow round head and several green leaves surrounding its stem and gets its name from the French "dent de lion", or "lion's tooth", which is referencing the leaves that are jagged.
Why does this Dandelion Tincture contain alcohol?
Alcohol is used as it is an excellent solvent for extracting herbal medicines. The amount of alcohol used in this herbal tincture is small and therefore does not have any intoxicating effects. 
All of The Wellness Practitioner range of herbal remedies and nutritional supplements have been tested for safety and quality independently. 
Who could benefit from taking this Dandelion Root Tincture?
People who are experiencing symptoms such as flatulence, dyspepsia and a temporary loss of appetite due to mild digestive disorders. It may also be beneficial for helping to increase the amount of urine when needing to flush the bladder and support minor urinary tract complaints. This information on the herbal remedy Dandelion root is based on traditional use only.
Regular price
Sale price
£16.99 GBP
Unit price
per
Sale
Sold out
Share
View full details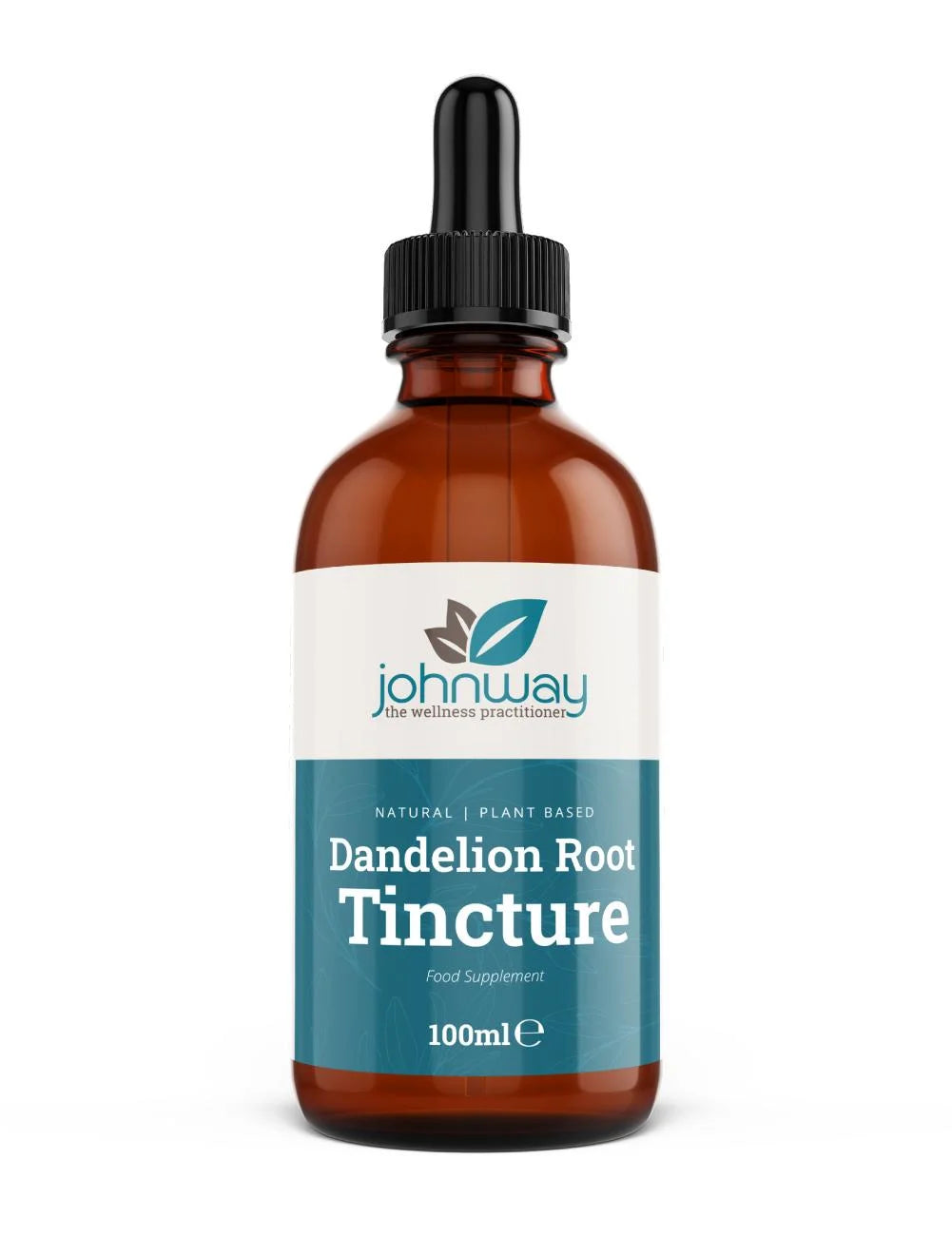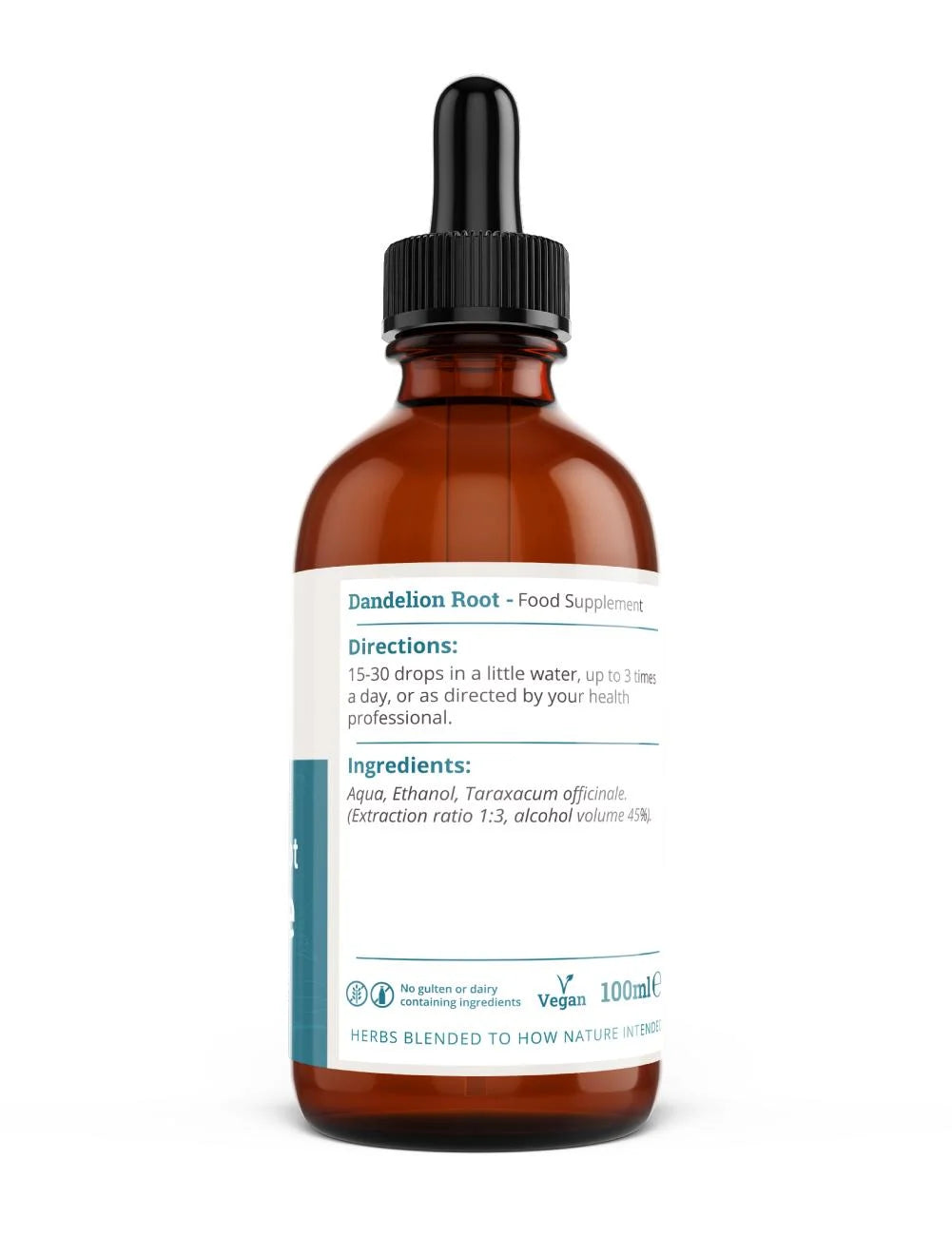 Aqua, Ethanol, Taraxacum officinale. (Extraction ratio 1:3, alcohol volume 45%).
15 to 30 drops in little water, up to 3 times a day, or as directed by health practitioner.
Do not exceed stated recommended dose. A food supplement should not be used as a substitute for a varied diet. Please seek medical advice if pregnant or lactating. Store in a cool place, out of reach and sight of children.
We charge a flat fee of £5.00 deliver for orders under £100, anything over that postage is free. If you live in Jersey, you can opt for "click and collect" where once your order has been processed you can collect from our clinic in St. Brelade.