Support your heart muscle and the circulatory system naturally!
What are the benefits of Hawthorn Leaf & Flower Herbal Formula?
Historically, Hawthorn herbal remedy (also known as Crataegus monogyna) has been used for centuries and its uses have been documented as far back as the Greek herbalist Dioscorides. From here and through the centuries it was used to support the heart, and was believed to uplift and strengthen both parts of the heart: the emotional aspect and the physical aspect. 
Today, Hawthorn leaves and flowers are used to support healthy circulation and cardiovascular functioning. The Wellness Practitioner Hawthorn Leaf and Flower Herbal Formula can be taken for short periods of time.
The heart is the only organ in the circulatory system, with blood vessels carrying blood to and from the heart constantly. Exercising frequently, keeping to a healthy weight, stopping smoking and choosing healthy foods daily are all important ways to look after both the cardiovascular system and the circulatory system.
What is Hawthorn Leaf & Flower Herbal Formula?
Hawthorn leaf and flower is a large shrub that is part of the Rosaceae family, native to Europe. This plant can be distinguished by its tri-lobed leaves and white flowers that bear bright red berries.  
Who could benefit from taking this Hawthorn Leaf & Flower Herbal Formula?
This particular herb is considered a superior herbal remedy that offers great support to those with an array of issues stemming from the cardiovascular and/or circulatory systems. It has also been used for people who need to support their emotional well-being after going through a relationship break-up or when suffering a great loss. This information provided on the herbal remedy Hawthorn leaf and flower is based on traditional use only.
Regular price
Sale price
£16.99 GBP
Unit price
per
Sale
Sold out
Share
View full details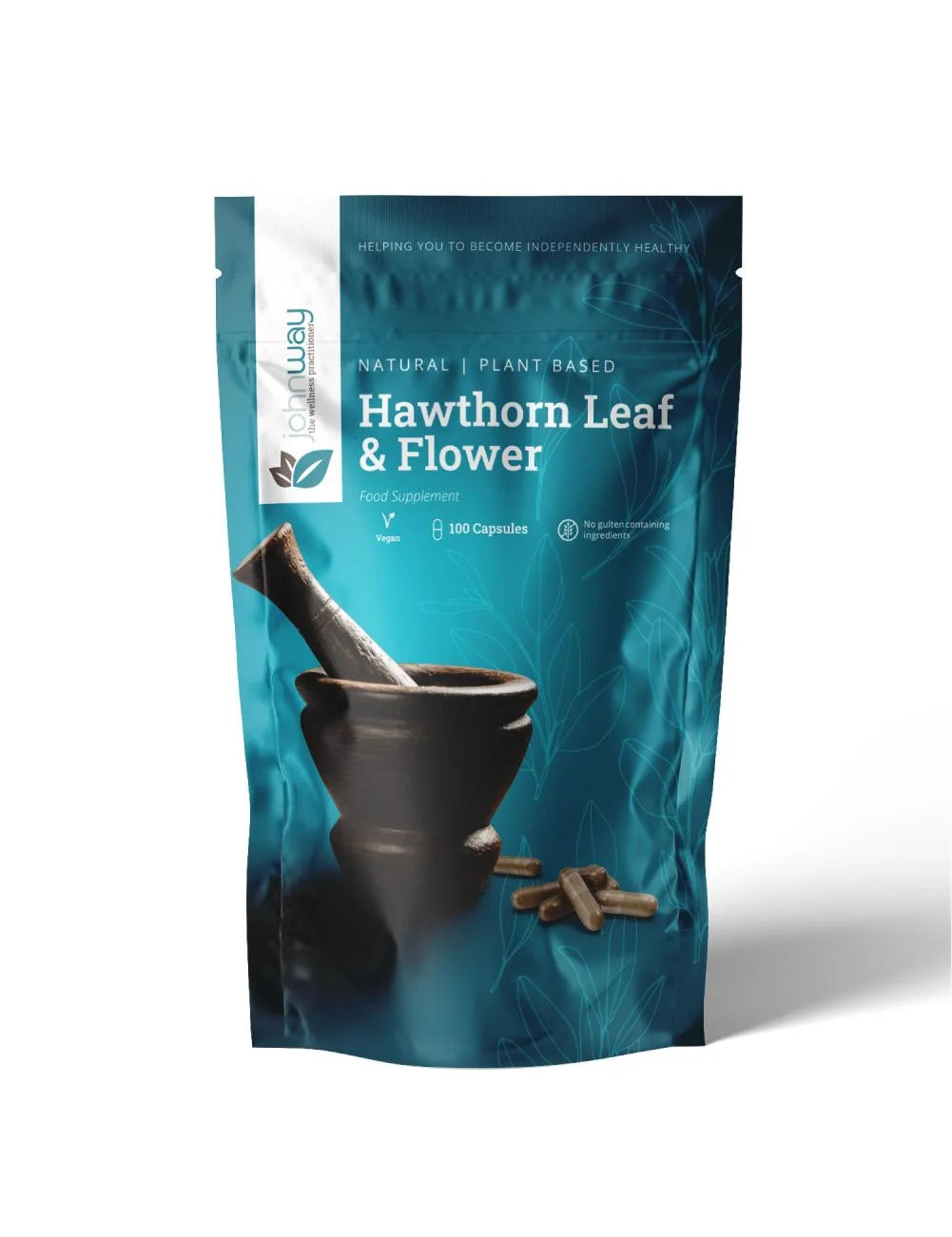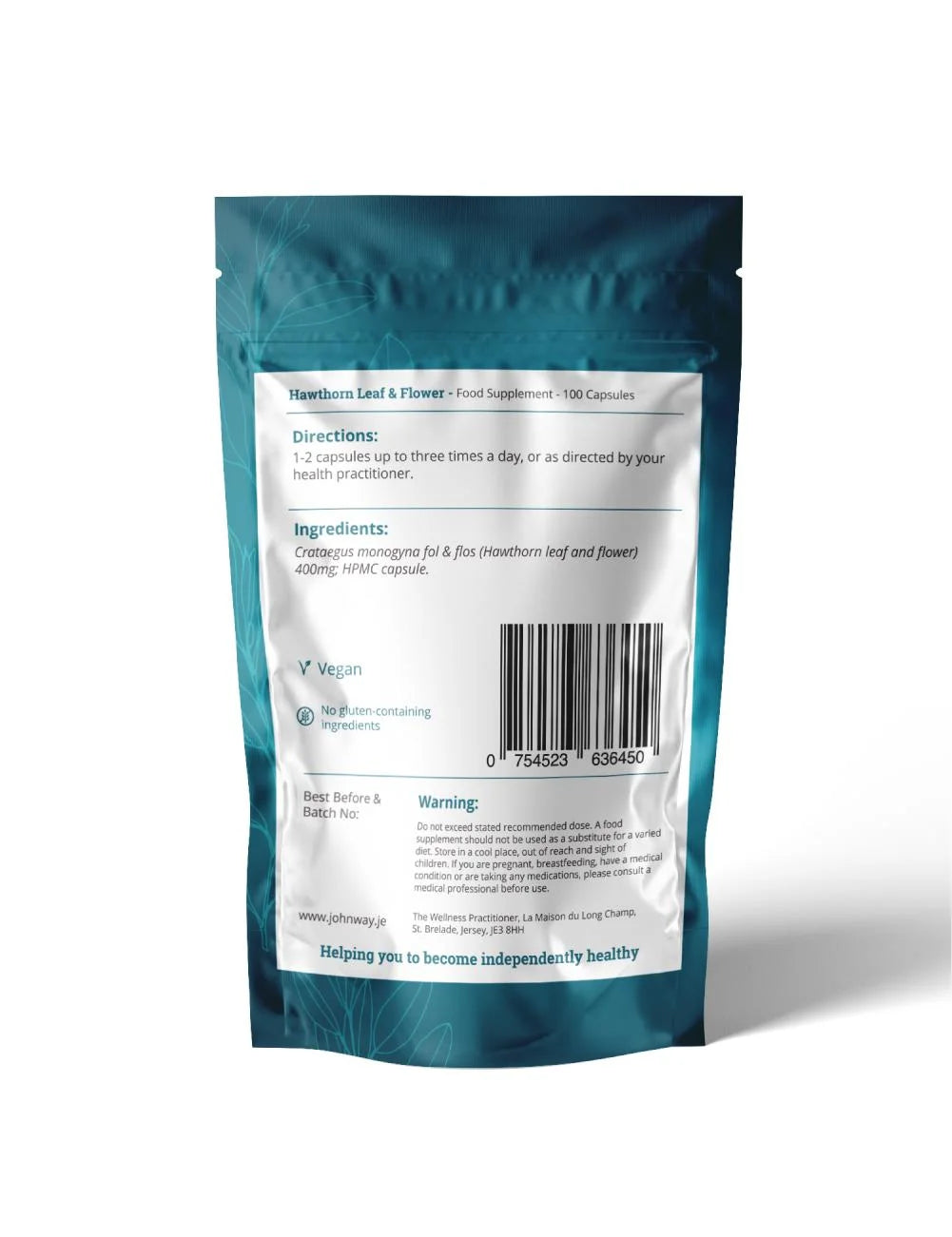 Crataegus monogyna fol & flos 9Hawthorn leaf & flower) 400mg; HPMC capsules.
1-2 capsules, 1-3 times a day, or as directed by your health practitioner.
Do not exceed stated recommended dose. A food supplement should not be used as a substitute for a varied diet. Store in a cool place, out of reach and sight of children. If you are pregnant, breastfeeding, have a medical condition or are taking any other medication, please consult a medical professional before use.
We charge a flat fee of £5.00 deliver for orders under £100, anything over that postage is free. If you live in Jersey, you can opt for "click and collect" where once your order has been processed you can collect from our clinic in St. Brelade.