Helps offer natural relief from aches and pains in the joints and muscles.
What are the benefits of the Herbal Claw Formula?
Individually, the different ingredients are helpful for supporting many health conditions, but all of them together offer a powerful way to support backache, rheumatic pain, muscular pain and general aches in the joints and muscles.
The Wellness Practitioner Herbal Claw Formula can be taken for short periods of time when wanting to obtain relief from general aches and pains that may be felt in the joints and muscles.
What is Herbal Claw Formula?
Herbal Claw Formula contains the following ingredients that are all thought to support different types of pain to the muscles, and joints in their respective ways: Devil's claw, Cats claw and White willow.
One of the main ingredients, Devil's claw, is commonly suggested in herbal medicine as a natural anti inflammatory herbal supplement due to its powerful ability to target and relieve general aches and pains right through to rheumatic pain and arthritis.
Another key ingredient is Cats claw, which has been extensively studied and shows promise as a natural anti inflammatory. It has been studied and may have potential benefits for people living with arthritis, as well as possibly optimising the immune system.
Who could benefit from taking this Herbal Claw Formula?
People looking to obtain relief naturally from various aches and pains including arthritis and who want to support immune system health. The information provided on this herbal formula is based on traditional use only.
Regular price
Sale price
£16.99 GBP
Unit price
per
Sale
Sold out
Share
View full details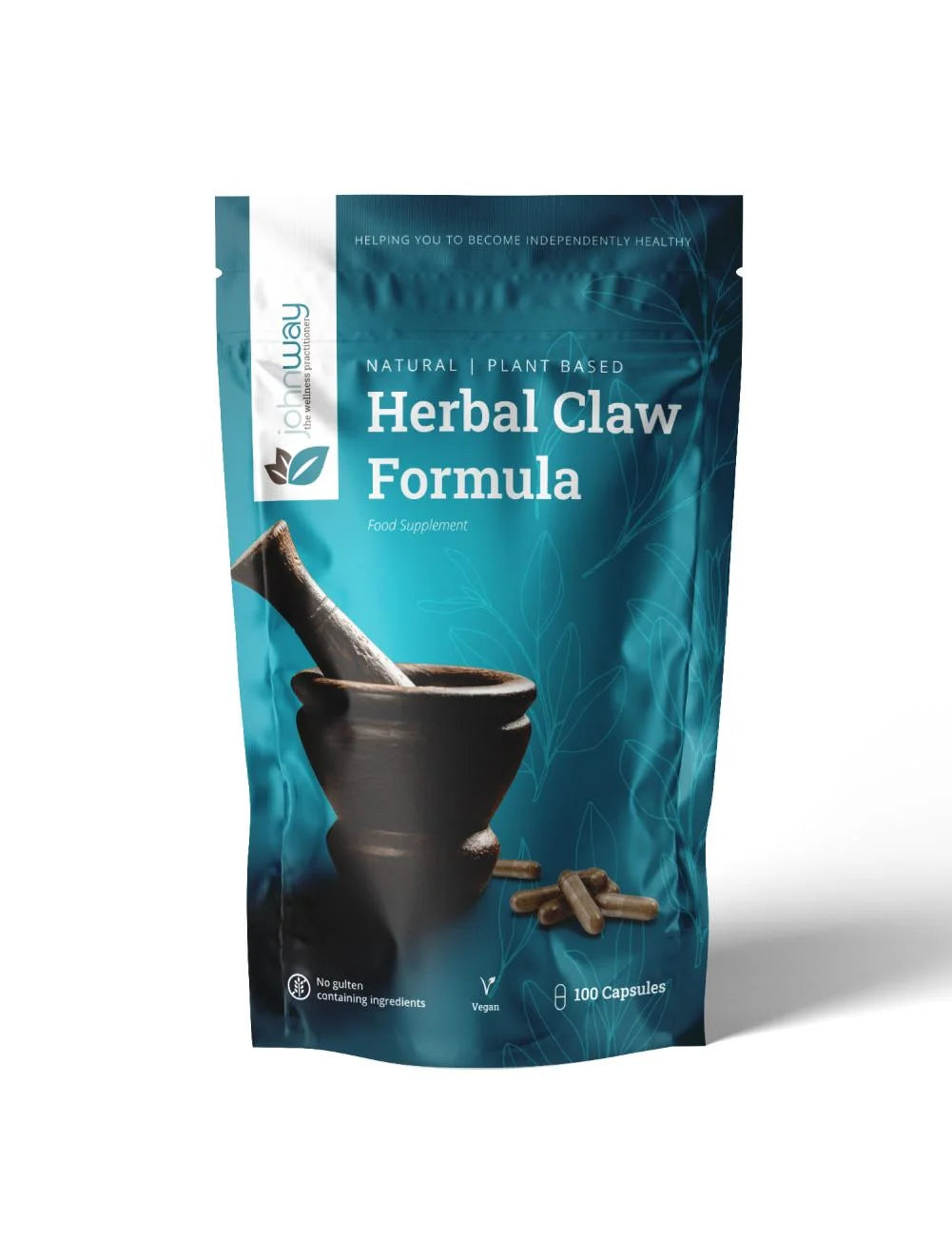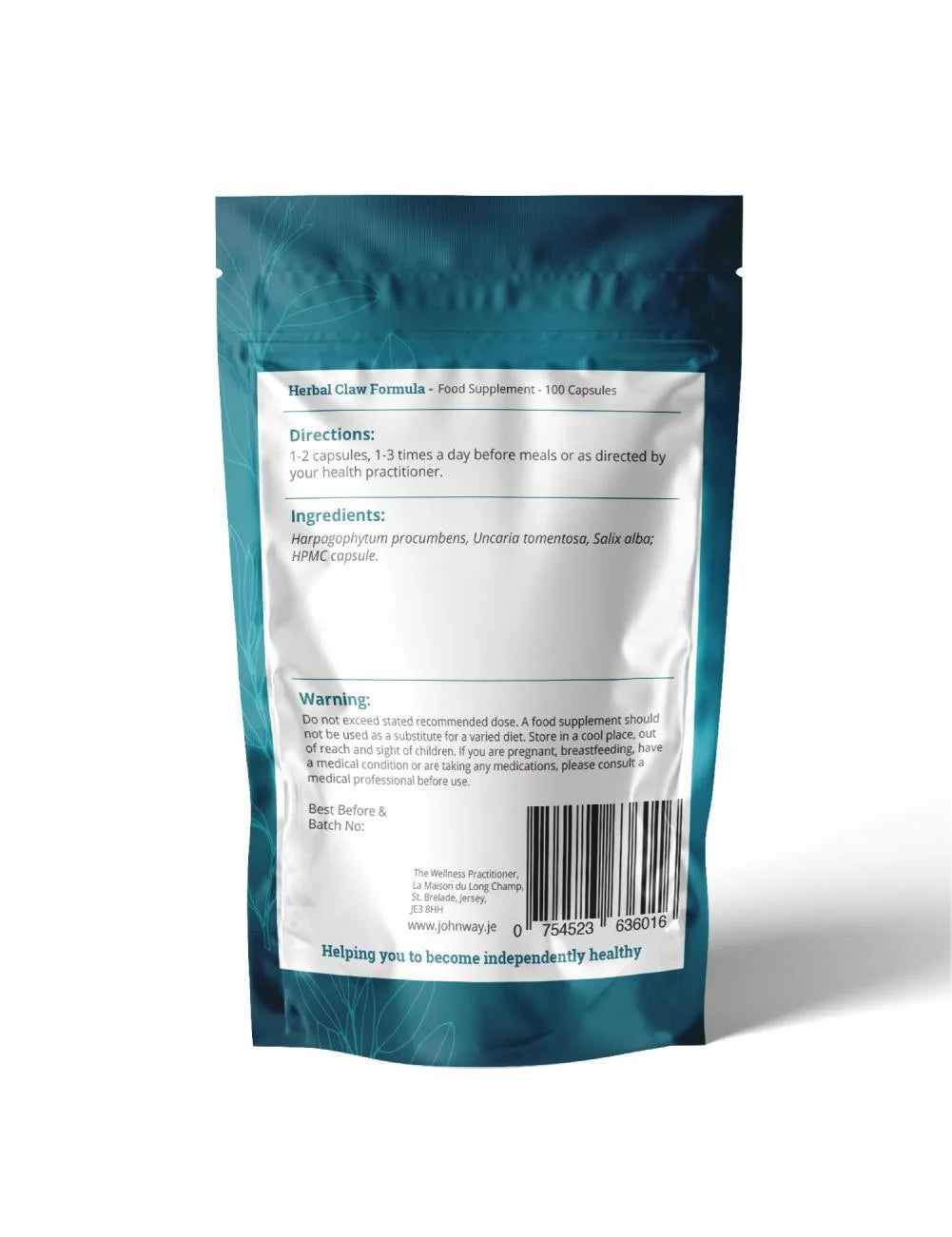 Harpagophytum procumbens, Uncaria tomentosa, Salix alba; HPMC capsules.
1-2 capsules, 1-3 times a day before a meal, or as directed by your health practitioner.
Do not exceed stated recommended dose. A food supplement should not be used as a substitute for a varied diet. Store in a cool place, out of reach and sight of children. If you are pregnant, breastfeeding, have a medical condition or are taking any other medication, please consult a medical professional before use.
We charge a flat fee of £5.00 deliver for orders under £100, anything over that postage is free. If you live in Jersey, you can opt for "click and collect" where once your order has been processed you can collect from our clinic in St. Brelade.