Introducing our new Mushroom Blend, a powerful combination of seven nutrient-rich mushrooms that work together to provide you with a range of health benefits. Our blend contains Coriolus Versicolor, Ganoderma Lucidum, Grifola Frondosa, Inonotus Obliquus, Lentinus Edodes, Pleurotus Ostreatus, and Tremella Fuciformis.

Each of these mushrooms has unique properties that make them highly beneficial for the body. Coriolus Versicolor, for example, contains polysaccharides that are believed to boost the immune system. Ganoderma Lucidum has been used for centuries to promote overall wellness and vitality. Grifola Frondosa, also known as Maitake, is high in beta-glucans that have been shown to support the immune system. Inonotus Oliquus, or Chaga, is rich in antioxidants that can help to protect the body against free radicals. Lentinus Edodes, or Shiitake, is a great source of vitamin D and has been shown to have anti-inflammatory properties. Pleurotus Ostreatus, or Oyster Mushroom, is rich in polysaccharides that may help to boost the immune system. Tremella Fuciformis, or Snow Fungus, is high in antioxidants and may help to promote healthy skin.Our Mushroom Blend is a convenient and easy way to incorporate these powerful mushrooms into your daily routine.

Simply follow the directions on the back of the packet to reap the benefits, including improved immune function, increased energy and vitality, and better overall health and wellness. We take pride in the quality of our ingredients and ensure that they are carefully sourced and tested to ensure purity and potency. Our Mushroom Blend is gluten-free, and free from any artificial colors or flavors. We are confident that you will love our product and feel the benefits of incorporating these powerful mushrooms into your daily routine. Try our Mushroom Blend today and take the first step towards better health and wellness!

Regular price
Sale price
£16.99 GBP
Unit price
per
Sale
Sold out
Share
View full details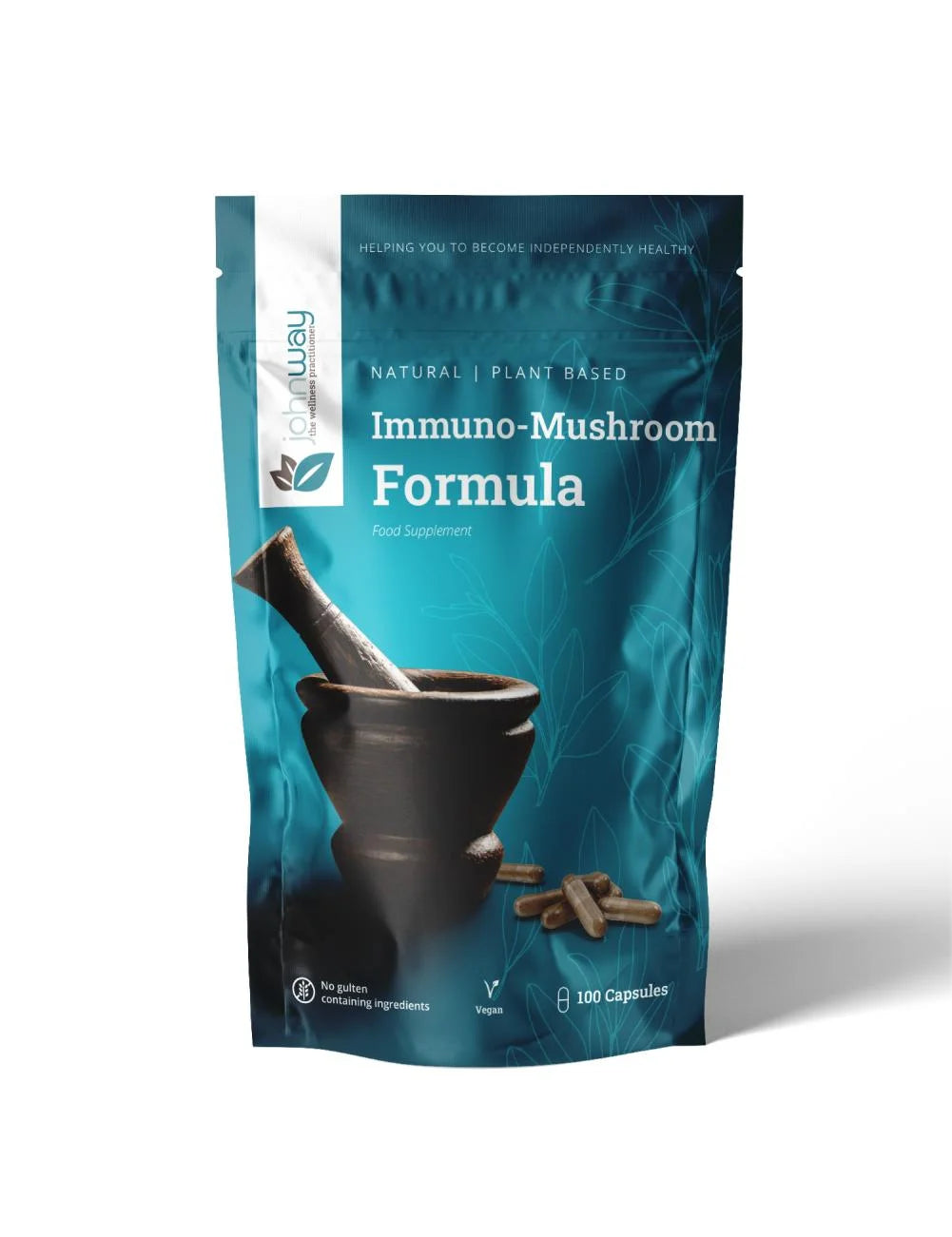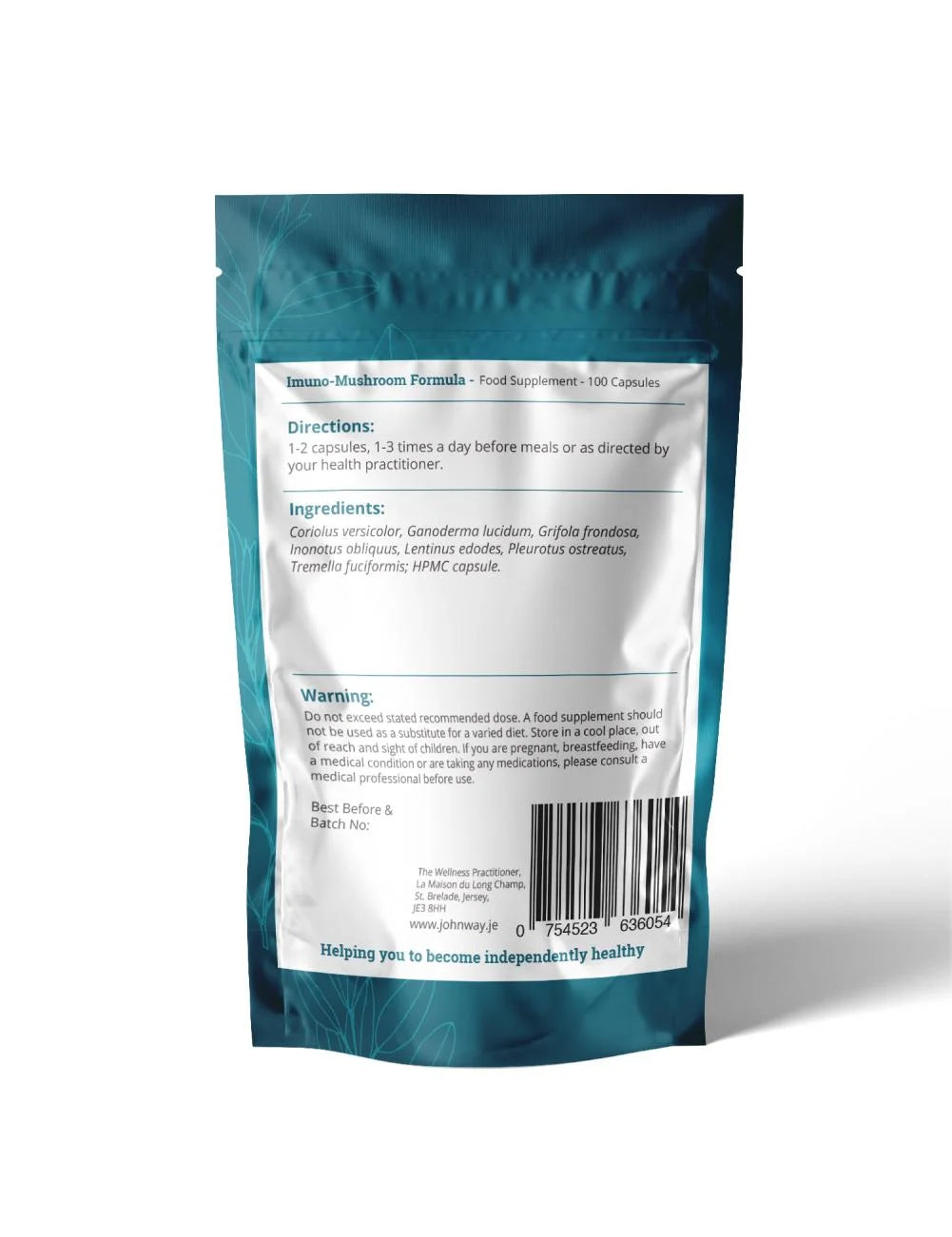 Ingredients : Coriolus Versicolor, Ganoderma Lucidium, Grifola Frondosa, Inonotus Obliquusm, Lentinus edodes, Pleurotus Ostreatus, Tremella Fuciformis.
Take 1-2 capsules, 1-3 times a day before meals or as directed by your health proffesional.
Store in a cool, dry place. Keep out of reach of children. Reseal pouch after use. Food supplements are not a substitute for a varied diet and healthy lifestyle. If you have a medical condition or are taking any prescription medication, please consult with your doctor before taking this product. More than 1000mg of vitamin C may cause mild stomach upset in sensitive individuals.
We charge a flat fee of £5.00 deliver for orders under £100, anything over that postage is free. If you live in Jersey, you can opt for "click and collect" where once your order has been processed you can collect from our clinic in St. Brelade.